The MetEd website, COMET's signature offering, is a free collection of hundreds of training resources intended for the geoscience community. We deliver over 240,000 hours of online education each year in disciplines such as aviation weather, climate, convective weather, emergency management, hydrology, numerical modeling, satellite meteorology and winter weather, among many others.
A variety of MetEd lessons are translated in multiple languages. COMET partners with many international stakeholders and is sponsored by global agencies such as, National Oceanic and Atmospheric Administration (NOAA), European Organisation for the Exploitation of Meteorological Satellites (EUMETSAT), Meteorological Service of Canada (MSC), National Science Foundation (NSF), World Meteorological Organization (WMO) and many more.
Sign up for any lessons on our site free of charge. Registration is quick and easy!
Don't forget to check out and subscribe to our YouTube channel for additional education and training content.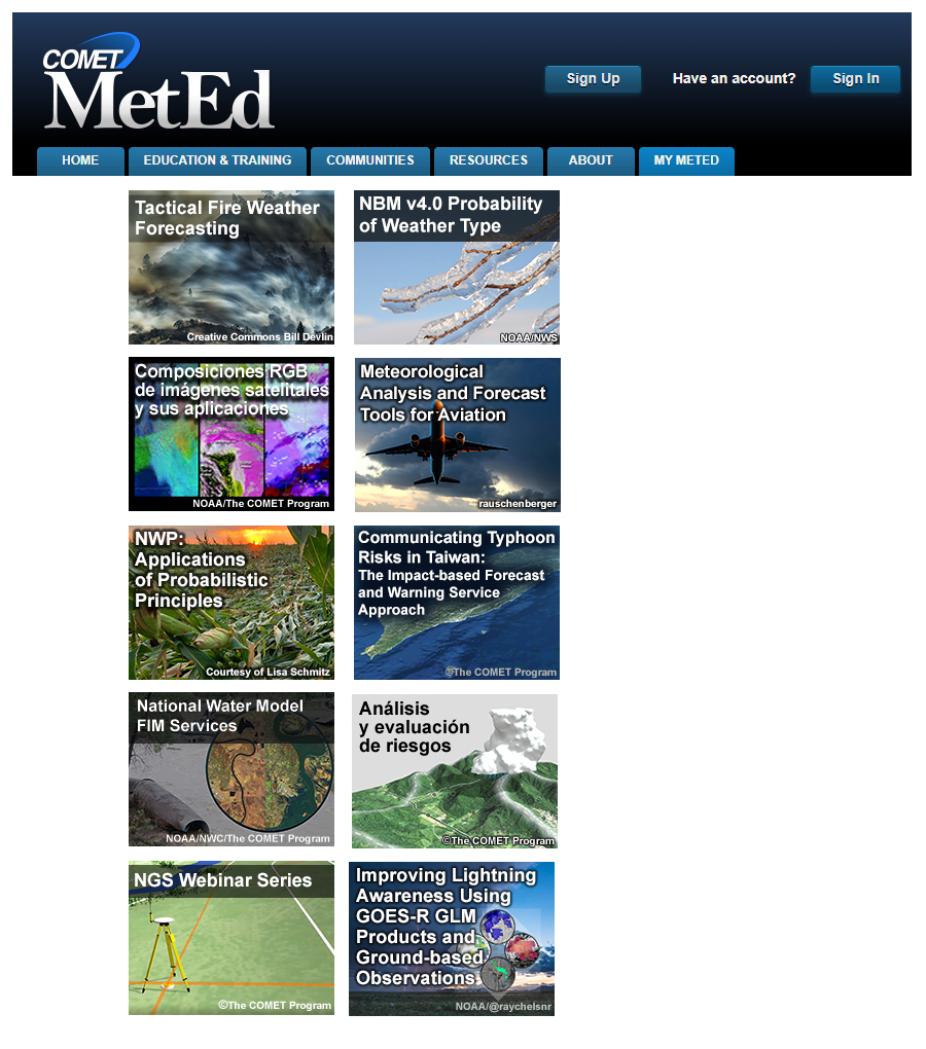 Latest MetEd Publications